07.03.20 Kantine
THE GET UR FREAK ON MINI BALL – Voguing Ball
Presented by Mother Olga Laconya, Father J.J. Laconya and ORCHID
JUDGES:
MOTHER LEO ST. LAURENT (Berlin)
FATHER DAVID MILAN & RAY MILAN (Berlin)
MOTHER ANGÉLIQUE PRODIGY (Berlin)
DJs:
EVE MASSACRE & PHILIPP MANTHEY (Orchid Residents)
MC:
COSMO REVLON (Köln)
Einlass: 22:00 Beginn: 23:00
Check-In Teilnehmer*innen: 21:30 – 22:00 Uhr
Eintritt: Zuschauer*innen: 10€ / Teilnehmer*innen: 5€
Voguing ist queer, laut, expressiv und mehr als nur ein Tanzstil. Von den Magazinen, Laufstegen und Models der glamourösen Modewelt beeinflusst, hat Voguing seinen Ursprung in der homo- und transsexuellen, afro- und lateinamerikanischen Community der 1960er- und 70er-Jahre in Harlem. Von der New Yorker Ballroom-Szene breitete sich Voguing von Deutschland über Frankreich bis nach Japan aus und weltweit entstanden ›Ballroom Communities‹. Marginalisiert von der weißen, heterosexuellen und privilegierten Gesellschaft, schufen sich die Mitglieder sogenannter ›Houses‹ mit dem ›Ballroom‹ ihren eigenen Ort, in dem sie die Stars darstellen und die glanzvolle Welt imitieren konnten – und das so opulent und selbstverständlich wie möglich. Im ›Ballroom‹ trifft man sich auf Voguing Balls zu Wettbewerben, bei denen eine Jury in verschiedenen Kategorien je eine*n Gewinner*in wählt.
HIER ein kleiner Clip von unserem ersten Ball, 2018.
DIE LEGENDE …
DIE IKONE …
DIE EINZIGARTIGE Missy Elliott hat nun offiziell einen Meilenstein in der Musikindustrie erreicht und den MJ Video Vanguard Award erhalten. Sie hat alle Tänzer auf der Welt zum Jubeln gebracht, als sie ihnen diesen Preis widmete – "Y'all are not just props, y'all are the icing on the cake, y'all are the beat to the heart!"
Inspiriert von ihren legendären Looks in ihren unzähligen Musikvideos, präsentieren wir euch den GET UR FREAK ON MINI BALL!
Get inspired, zeigt eure eigene Interpretationen ihrer Looks und präsentiert sie unseren Judges!
Categories are:
Runway
Hands Performance
Face
Virgin Categories: Old Way, New Way, Vogue Femme
Old Way
New Way
Vogue Femme
Schoolboy/-girl Realness
Special Categories:
Waacking
Dance Off
Mehr Details zu den einzelnen Kategorien folgen bald! Markiert euch den Tag im Kalender und sagt der Facebook-Veranstaltung zu, um up2date zu bleiben!
Hinweis: Alle Kategorien sind OTA (Open To All)
Unsere Judges werden auch Workshops geben – Infos auf Facebook!
JUDGES: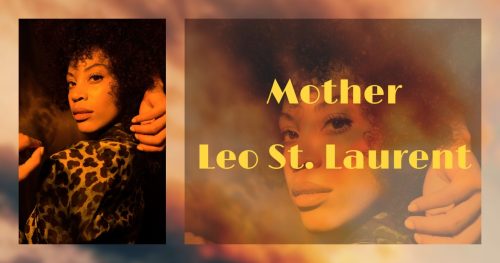 Georgina aka European Mother Leo Saint Laurent graduated with a bachelor of performing Arts from the Fontys Dance Academy in Tilburg (Netherlands) in 2008 and since then has been working successfully as a freelance Performer and Choreographer in the European Dance & Entertainment Industry.
She is known as the pioneer of Ballroom in Germany, the founder of the organization Berlin Voguing Out (2011-2016) and the Mother of the first German House – the House of Melody (2012-2019). Through steady work and community building in the last 7 years Mother Leo & the House have made their mark as the leading force for Ballroom/Vogue culture within Germany, visible through a growing artistic and self-expressive community from NRW, to Hamburg to
Berlin.
Since July 2019 the House of Melody has transformed and joined forces with the Iconic House of Saint Laurent (founded 1982 in NYC), representing the European Chapter under the leadership of European Mother Georgina Leo Saint Laurent. In the name of this Iconic House the collective will continue their work within Ballroom, focusing on exchange with the international Ballroom Scene to provide authenticity and understanding for the complex structures of this culture.
Angélique Mimi aka Mother Angélique Prodigy is a professional dancer, teacher and choreographer and belongs to the first generation voguers in Germany.
5 years ago she was the first who joined an american ballroom house, the legendary House of Prodigy. Since then she was walking and winning all over Europe (Italy, England, France, Germany etc.) and all over the US (LA, Oakland, Orlando, NYC). Angélique is internationally known for her Hands Performance and her unique Vogue Fem / Woman's Performance.
In 2018 she got deemed as the official Mother of Germany for her house. As the first german person ever, she was winning the Latex Ball in NYC in 2019.
She is also known as a ballroom promoter, who is supporting the german scene and throws functions.
David Mendez aka Father David Milan has been competing in the ballroom scene since 2016 and became a performer to be noticed in no time. Shortly after he became the first German member of the Iconic House of Milan who is now the German Father Milan. David masters various categories such as Runway, Realness, Vogue Fem, Face with Performance and surely Old Way.
Seine Passion zu Voguing entdeckte Ray Milan schon in 2014 und ist seitdem aktiv in der sog. Ballroomscene. Er war von 2014 bis 2019 ein Mitglied des House of Melody – dem ersten deutschen Voguing House. Er ist bekannt für die Kategorie BQ Vogue Fem, welches er hyperfeminin, weich und grazil interpretiert.
Nach erfolgreichem Abschluss seiner zeitgenössischen Tanzausbildung an der Folkwang Universität der Künste in Essen, arbeitete er als Tänzer in der Tanzcompany FTS in der Saison 2017/18. Heute ist er ein Mitglied der Düsseldorfer Company, Ben J. Riepe. Zusätzlich tanzte er in den Stücken von renommierten Choreografen wie Jérôme Bel, Mark Sieczkarek und Rainer Behr.
Neben der kommerziellen Tätigkeit mit Firmen wie Acer, adidas und Schwarzkopf, tanzt und choreografiert er für den Popsänger Matthew Wood und performte mit Sängern wie Cakes Da Killa, TT The Artist und Barbara Tucker live auf der Bühne.
MC:
Ali Dugan aka Cosmo Revlon started voguing in 2015 as part of the second generation of performers in Germany and has walked many national and international balls ever since. In 2018 he joined his first major house, the Iconic House of Revlon. He started commentating in 2019 and won his first time walking Commentator vs Commentator in August 2019 at the Chamber of Secrets Ball.